Budig / George E. Fern
Project Size 62,400s.f.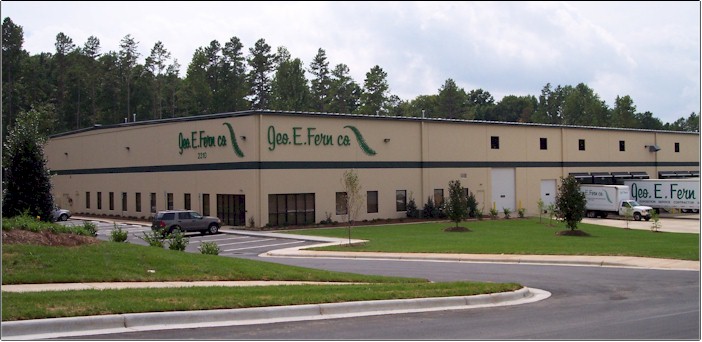 The structure of this regional center for exposition service contractor George E. Fern Company in west Charlotte consists of a pre-engineered metal building frame with 7 ¼" tilt up concrete wall panels and features a standing seam metal roof, installed by a trusted commercial metal roofing Company. A heavily wooded site at the start of the project, the space has been completely transformed and it is now a beautifully landscaped site that includes a large parking area for additional trailers.
The building itself features a 51,220 s.f. warehouse area with a 24′ clear height ceiling, eleven dock doors with levelers and a drive-in door. An open-air office design with glass walled, carpeted offices and wide hardwood hallways makes this 11,180s.f. office area feel expansive and inviting.
Location
Charlotte, North Carolina
Role
S.C. Hondros & Associates, Inc. – Design/Builder