Charlotte General Contractor
As one of the leading general contractors in the Charlotte region for industrial, mixed-use, retail, and office projects, S. C, Hondros & Associates Inc. specializes in offering in-house design/build services.
Providing turnkey engineering, design, and construction services since 1970, S. C. Hondros & Associates Inc. offers customized construction strategy as well as a single point of contact and responsibility from project concept to completion.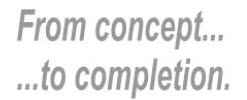 Contact Us
Tell us more about your project or ask us a question
Phone:  704-377-4614
Toll-free:  888-377-4614
or…
"Thank you all for a terrific build. We will definitely look to you for any future builds. Along with recommending you to others."
"We recognized early how their many years of experience working with permitting agencies of Charlotte, North Carolina could help us proceed in a timely and efficient manner."
"… John and I both really enjoyed working with them and they did a great job for us. …they felt like part of the G&W team and they certainly found the balance of keeping both your and our interests at top of mind. We couldn't be more pleased with how things turned out even with juggling subs and schedules. I don't think things would have gone as smoothly without those guys."
Recent Job Sites
Click ballons for project name. Resize map with +/- keys.
SC Hondros
3309 WASHBURN AVENUE  CHARLOTTE, NC  28205
LeCreuset of America Expansion
114 Bob Gifford Boulevard, Early Branch, SC 29916
HYDAC
1051 Airlie Parkway, Denver, NC 28037
CLAX Honeywell
1150 Jackson Heights, Clover, SC 29710, USA
Piedmont Plastics Expansion
12210 Vance Davis Dr, Charlotte, NC 28269, USA
Studio Displays Warehouse
11150 Rivers Edge Rd, Pineville, NC 28134, USA
Belk Corporate Headquarters
2801 W Tyvola Rd, Charlotte, NC 28217, USA
Chicago Tube & Iron
421 Browns Hill Rd, Locust, NC 28097, USA
Carolina CAT
40 Interstate Blvd, Asheville, NC 28806, USA
R. H. Barringer Distributing (formerly Silver Eagle)
125 7 Oaks Dr, Linwood, NC 27299, USA
QuadPackaging Expansion (formerly Copac)
-1785 Dewberry Rd, Spartanburg, SC 29307
South Atlantic Conference of Seventh-day Adventist River Oaks Campground, Conference Center and Guest Quarters
524 Neeses Hwy, Orangeburg, SC 29115
George Pappas Victory Lanes
125 Morlake Dr, Mooresville, NC 28117
RiteAid
12216 North NC Highway 150, Winston-Salem, NC 27127