Cranfield Academy
Project Size 11,322 sf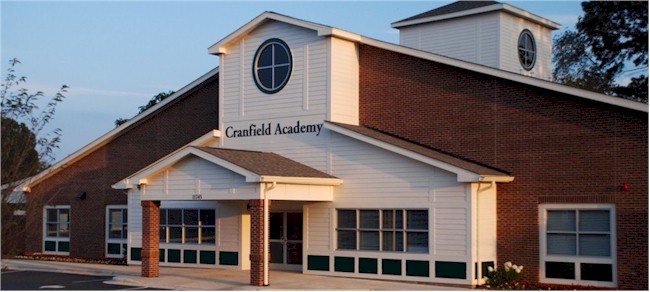 S.C. Hondros & Associates, Inc. worked closely with Todd and Laura Pace, Owners of Cranfield Academy, to design and construct their new child care center in South Charlotte. This second location of Cranfield Academy offers full and part time child care along with after school care.
During the course of the project a carefully coordinated effort was made between S.C. Hondros, Scurry Construction, and NCDOT to build a sewer line extension while the widening of Providence Road was also underway.
The 11,322 SF facility, designed by the Paces and S.C. Hondros' in-house design department, is comprised of 11 child care rooms along with a kitchen, offices, media center, and reception area. There are two outdoor playgrounds on the site.
In order to comply with the City of Charlotte Post Construction Controls Ordinance and site constraints, an underground sand filter was constructed on the site. The sand filter, also designed by S.C. Hondros' in-house design department, can handle two acres of run-off. It is designed to treat storm water runoff through filtration using a sediment forebay, a sand bed as its primary filter media, and an underground detention system. The system is able to remove 85% of total suspended solids in the run-off (oil, rubber, and other debris) and 70% of the total phosphorous load.  The sand filter helps to control the adverse effects of increased post construction storm water runoff and non-point source pollution associated with Development and Redevelopment.