Extreme Ice Center
Project Size 91,021 sf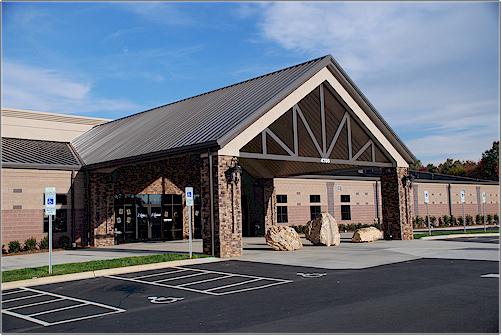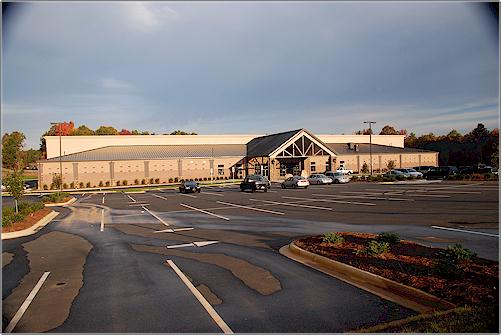 S.C. Hondros & Associates, Inc. designed and constructed this 89,267 square foot ice center off of Highway 74 in Indian Trail, North Carolina.  Home of the official Charlotte Checker's practice facility, Extreme Ice Center houses the team's training, locker and equipment maintenance rooms.
Two regulation NHL sized sheets of ice and on small practice rink, know as "The Puddle", make up the heart of the center.  Along with the skating rinks, locker rooms and bleachers, an arcade/game room, skate rental area, and full service snack bar make up the bulk of the center's first level.
A large restaurant/hospitality area, Wellness Center, and assorted offices for directors, officials and the facility's owners compose the second floor.  The building was constructed with a pre-engineered roof and framing system and has a masonry, stone and EIFS veneer.
Over 26 miles of refrigerant piping were placed for ice making by a system designed by G1, Inc. of Edmonton, Alberta, Canada.  Advanced de-humidification, HVAC and lighting systems were installed for both energy efficiency and comfort.
Location
Indian Trail , NC
Role
Eagle Engineering – Civil Engineer
S.C. Hondros & Associates, Inc – Building Design / Builder