Silver Eagle
Project Size 108,189 s.f.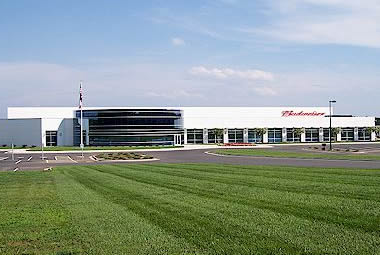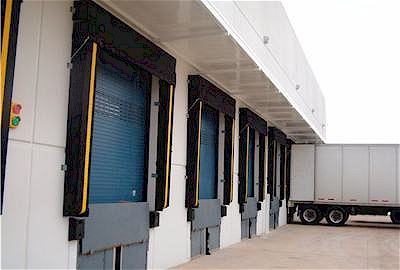 S.C. Hondros & Associates, Inc.
designed and built this distribution facility for Anheuser-Busch distributor
Silver Eagle, LLC
to specific Anheuser-Busch requirements and features numerous state-of-the-art building and control systems.  Our engineers designed the 56 acre site to maximize Interstate highway exposure based on a future re-design of the highway roadbed and coordinated/ arranged for all utilities, including two zone septic fields, to this previously unserved site.
The main building, constructed of insulated and non-insulated tilt panels poured on casting beds per owner request, includes a 44,160s.f. Controlled-Environment-Warehouse (CEW) that features thermal breaks in the slab at conditioned and non-conditioned areas and a refrigeration system specifically designed for cold storage.  The 25,499s.f. dual lane drive-through features four 22'X14' insulated, remotely operated electric doors and the loading dock features thirteen insulated rolling steel doors with hydaulic dock levelers, truck restraints, and dock seals.
The 19,564s.f. office area, designed in conjunction with the owner's interior designer, includes programmable lighting switches with motion sensors, wireless internet service throughout, a large bar/entertainment area, extruded aluminum sunshades  on the exterior windows, and marble walled/floored  bathrooms with wood louvered doors and water free urinals.  The lobby area includes a radius curtainwall system, marble floors, and wood wall panels and columns.
Location
Linwood, North Carolina
Role
S.C. Hondros  & Associates, Inc. – Design/Builder