TJ Maxx Distribution Center - Mezzanine Modifications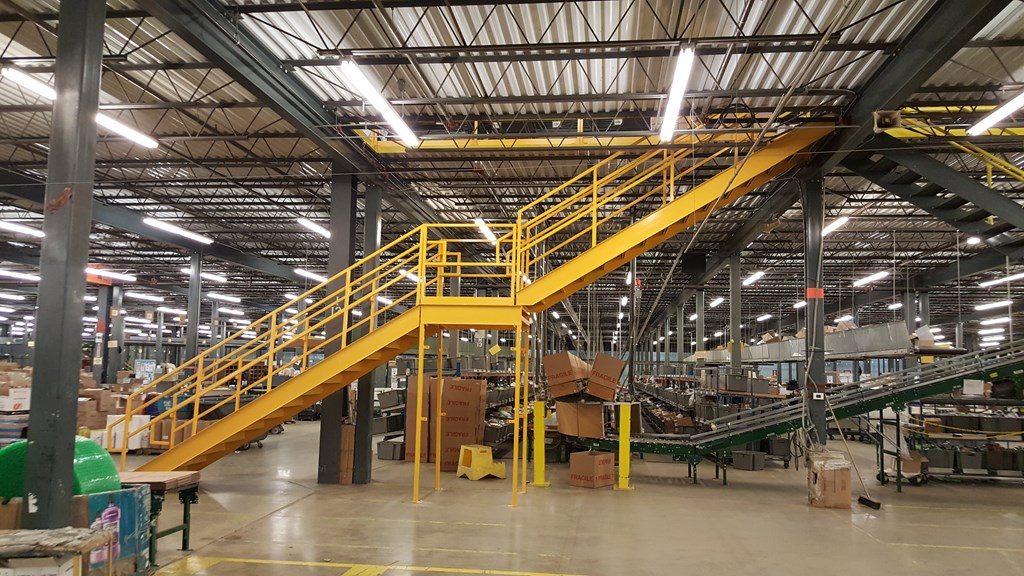 When the TJX Companies, Inc. upgraded their material handling system at their Charlotte Distribution Center, they turned S. C. Hondros & Associates, Inc. for the design, permitting, and supervision of the $6 million infrastructure improvement.  Intelligrated replaced the approximately 20 year old system.  The Charlotte distribution center handles merchandise for TJ Maxx, Marshalls, and HomeGoods, among others.  This was the fourth construction project by S. C. Hondros & Associates, Inc. at the facility.
Previously, S.C. Hondros & Associates, Inc. contracted with developer Crescent Resources to design and construct the original building and has contracted directly with TJX for expanded tractor trailer parking and again for expanded employee parking and site improvements.
The original 600,110 SF structure – measuring nearly 14 acres under one roof – was at the time of construction the largest build-to-suit facility in North Carolina.  It featured super-flat concrete floors, 27' and 46' eave heights, 133,840 s.f. of mezzanine space and 20,000 s.f. of office space.
Location
Charlotte, NC
Role
S.C. Hondros & Associates, Inc
Design-Builder